The Spiritual Accelerator 1-Day workshop is for you if you are ready to
BRAVELY AWAKEN
Are you ready to AWAKEN your psychic gifts + take your INTUITION to the next level?
What if you could confidently MANIFEST the life of your dreams, and TRANSFORM your relationships and career and ATTRACT soulmate love?
Spiritual Teacher, Sheila V, is collaborating with The Portal to present
TRANSFORMATIVE and POWERFUL
LIVE In-person 1-DAY WORKSHOP
24th June 2023
Location: The Portal AZ, 7610 E. McDonald Ave., Suite C, Scottsdale
Early Bird Pricing Ends May 20th
IF YOU ANSWERED
YES
TO EVEN ONE OF THE QUESTIONS ABOVE,
THEN
THE

BRAVELY SPIRITUAL ACCELERATOR™




1-DAY IN-PERSON WORKSHOP

WAS
CREATED FOR YOU!
Here is a sneak peek of what you will get …
Connect with your soul tribe and community
Form lifelong connections and friendships with other powerful, conscious, and courageous women on the path to awakening
Channeled Soul Meditations
Awaken your intuition and connect to a deeper inner knowing through guided meditation practices with Sheila V
Spiritual
Astrology
Tap into your intuitive abilities with astrology through your natal birth chart
Learn the Key Principles from Sheila V's book
Dive deeper into concepts outlined in Sheila V's International acclaimed book– BRAVE: Courageously Live Your Truth–and receive support and guidance to walk your own courageous path
—Lahaina Daudt: " I Learned So Many Tools and Techniques, Was Able to Implement Right Away to Create a Whole New Reality for Myself"
— Kirsten Benkendorff: "Sheila Has Empowered Me to Understand the Laws of the Universe"
The Bravely Spiritual™ 1-Day Accelerator
Saturday 24th June 10am – 4pm
Pay In Full
EARLY BIRD PRICE ENDS MAY 20TH
1-Day Workshop

Channeled Soul Meditations
Workbook and BRAVE Journal
Soul Tribe Community
BOOK NOW
3 Payments
EARLY BIRD PRICE ENDS MAY 20TH
1-Day Workshop

Channeled Soul Meditations
Workbook and BRAVE Journal
Soul Tribe Community
BOOK NOW
Sheila Vijeyarasa is a powerful psychic medium and author of the book Brave: Courageously Live Your Truth. She has the ability to channel passed over souls and higher dimension beings. She combines her spiritual wisdom with her skills and experience from the executive-level corporate world.
She has appeared on the Australian Television show Psychic TV and All About You, as a professional psychic medium.
She cultivated her skills in Mediumship at the prestigious Arthur Findlay College in London. She studied mindfulness at Esalen with, Dr Shauna Shapiro and immersed herself in the Vedic teachings in India. She studied with world renowned Psychic Medium James Van Praagh at the Omega Institute.
Sheila has had an absolute meta physical knowing that she needed to change her life and dedicate herself to transforming people's thinking around spirituality, especially in the corporate world. It was time to help people discover their true purpose, and build a more fulfilling life.
Sheila created Awakening Intuition after several requests to create a program that teaches the foundations of Psychic Development.
Sheila V has been featured in
Rachelle Rizzi is an Intuitive Astrologer who offers an alchemic yet down-to-earth approach to chart interpretation. Through the wisdom of astrology, she guides her clients to be all their souls intended to be in this lifetime by helping them understand their patterns and life lessons and embrace their inner guidance and healing abilities.
Drawing on her own transformational journey from limiting beliefs and self-doubt to healing and wholeness through astrological shadow work and manifestation practices, Rachelle shows her clients how to be their own medicine and illuminate the light that lives within them.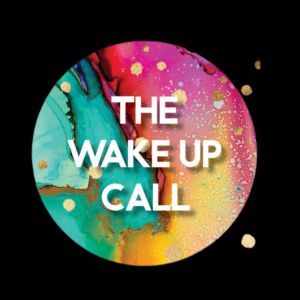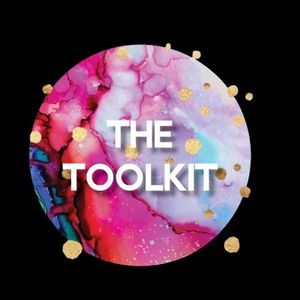 Brave: Courageously Live Your Truth is a step by step guide to assist with making the changes to be able to courageously live an authentic life.
Everyone has a calling, a life purpose, a destiny to fulfil. But not everyone feels brave enough to follow their dreams through. Many of us get caught up in the existence of day to day and lose sight of what our true purpose is.
Sheila Vijeyarasa lost herself in the middle of all the small decisions in her life, aching to make profound changes but not knowing what to do. Despite a great job and a life that looked exciting to others she knew deep down there was a greater, more meaningful purpose to her life.
Through struggle and heartbreak, and learning to cast aside the expectations of others and herself, Sheila found she was able to bravely step onto her Courageous Path. Taking this leap reconciled the conflict that lay within - her corporate identity and her spiritual calling – healing her body and soul.
Brave: courageously live your truth is a call to all women yearning to live an authentic life and to be true to themselves and to others.